Courses and Trade of Study
---
Draughtsman Mechanical (D.M.M.) with AUTO CAD
Drawing is called as an Engineering language, the method of communicating dimensional sketches of a machine or a building describing its details such as its shape, size, its interior and exterior by a written language is extremely difficult to understand, however through drawing it can be communicated and is precisely called as graphic language, hence engineering drawing is graphical medium of expression of technical details, technical drawing, also known as drafting or draughting, is the act and discipline of composing plans that visually communicate how something function or has to be constructed.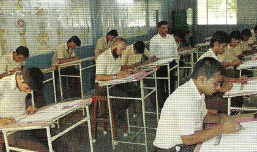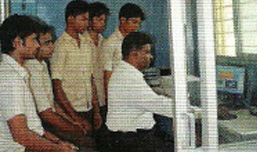 A draughtsman draw plan and sketches of machinery, structures and places and in general makes drawings of any kind.
More modification are developed by employing electronics tools in the form of computer and drafting done through such methods are Known as Computer Aided Drafting (CAD), here 2-D and 3-D dimension systems are used. 2-D systems save considerable time and this creates plans for larger projects such as Building and Aircrafts, while in 3-D systems it allows individual part to be assembled together to represent the final product. Building, Aircraft, Ships and Cars are modeled, assembled and checked in this system before technical drawing is released for manufacturer.
Scope of Draughtsman is good with requirement from all automobile, production, assembly, manufacturing industries and designing industries etc. the draughtsman trainees gets requirement from ISRO, 515 Army base workshop, BEML, HAL, Water treatment plant etc. they can be self entrepreneurs become design engineering and drawing consultants.